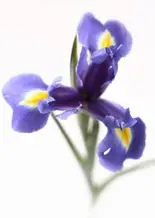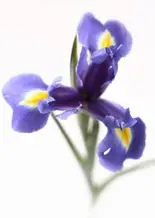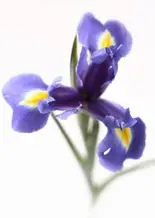 Welcome to Bakke Chiropractic Clinic in Tacoma, WA
Serving Tacoma & the Surrounding Communities
Are you living with pain, numbness, mobility loss, or any other chronic symptoms that affect your everyday life? At Bakke Chiropractic Clinic, our goal is to restore your wellness and keep you healthy and happy for years to come. We understand that every symptom has a root cause, and covering up your pain won't actually allow your body to heal and move forward. If you're interested in chiropractic care in Tacoma, learn more about each chiropractor on our team and the services they provide for local patients.
"A light at the end of a tunnel." That's how Curtis "Bud" T. of Tacoma, a recent patient of our Tacoma chiropractic clinic, described his immediate relief after suffering from a burning sensation in his upper back and down his arm for months. He visited our clinic after trying over-the-counter pain pills, medical care, and physical therapy without relief. Now, Curtis is experiencing a wonderful new world of relief thanks to the care he received at Bakke Chiropractic Clinic."
Meet Your Best Tacoma Chiropractor Team
Our Tacoma doctor offers pain relief and corrective care for a wide variety of conditions, injuries, and symptoms. Whether you're new to chiropractic care or looking for a new chiropractor in Tacoma, we will welcome you to our clinic with a comprehensive exam before customizing a treatment plan for you. Dr. Kenneth Bakke founded the practice in 1958. He has since retired, however we continue to provide the finest quality care through the use of modern chiropractic equipment and technology including digital x-rays, DRX-9000 neck and lower back disc decompression. Your chiropractor may be one of the following chiropractic doctors:
Dr. Danan Bakke, DC has decades of experience with chiropractic care, and he's continuing a 50-year family tradition of focusing on holistic, all-natural solutions for people's pain. He is certified in chiropractic spinal trauma (C.C.S.T). Dr. Danan Bakke is a Palmer graduate--Davenport campus. Dr. Danan uses neck and lower back spinal decompression with the DRX-9000 along with the Gonstead, Nutrition Response testing, Applied muscle testing, cold laser, and impulse adjustor to help with tight joints. Dr. Danan uses full spine and extremity adjusting. Dr. Danan Bakke was a Troxell intern focusing on the Gonstead technique as taught by Dr. Gonstead the founder of the technique. Dr. Danan received 100 hour certifcation from the Gonstead Methodology Institute along with 100 hours of post graduate x-ray training from Dr. Russell Erhardt, DC DABCO. Dr. Danan looks forward to helping you improve and achieve better health.

Massage
Therapy
Alexis Holsted, LMP is a licensed massage therapist who uses deep soft tissue and rehabilitation massage specialization.

At present massage appointments are available Monday AM 9:30-1:30 and Wednesday 2PM -7PM.

She uses massage therapy to prevent and treat common sources of tension and inflammation, relieving pain and restriction in the soft tissues and allowing the body to start healing again. Also offered is essential oil aroma therapy along with hot towels to improve circulation and decrease muscle tension. She is available Monday and Wednesday.

Our extensive education qualifies us to be your auto injury chiropractor in Tacoma, as well as treating work-related injuries. We are members of the American Chiropractic Association and the Washington State Chiropractic Association. We have been voted among top chiropractor by consumer research group.
Services We Offer

If you need chiropractic care, your treatment plan will depend on your unique symptoms, habits, and underlying conditions. We offer the following chiropractic techniques and treatments in Tacoma:
Whether you have an acute sports injury (like an ACL tear) or repetitive damage due to long-term athletic activity, we will help reduce inflammation, relieve pain, and restore mobility
We offer wellness optimization for every member of the family
If nerve compression is the source of your pain, we use decompression to release tension and fluid buildup
Nutrition Response Testing
Maximize your wellness and prevent recurring symptoms by fully understanding your ideal diet
Regain flexibility and function with rehabilitation exercises and chiropractic care
MassageTherapy
Massage therapy allows us to stimulate the deep tissue, reducing inflammation and allowing your joints and tissue to heal
Cryotherapy
Some patients are good candidates for this innovative chiropractic technique, which uses quick bursts of low temperatures to relieve pain and scar tissue
Hydro Massage
Hydrotherapy massage is a great way to loosen restricted muscles and help encourage the body to regain function and relieve pain
Active Release Technique (ART)
ART and other soft tissue therapies that minimize muscle tension, restore strength and mobility to the muscles, and relieve pressure on sensitive nerves
Cold Laser Therapy
We harness the power of laser light to penetrate tissue and encourage cells to regenerate, without the need for invasive surgery or infection risks.
What happens on the first visit as a new patient?
1. We review your health history.
2. We take your blood pressure and assess the range of motion of your neck and lower back.
3. We perform orthopedic and neurologic tests to determine your health condition.
4. We use manual muscle testing to guide us on the specific spinal/ joint segments to determine your specific nerve/segment weakness.
5. Based on your exam, we may take digital x-rays to evaluate your spinal structures.
6. We review the findings of your exam and digital x-rays, if taken, with you and explain our recommendations for care.
7. We use Gonstead technique, Palmer Package, the Impulse adjustor tool, the Erchonia adjustor tool, and soft tissue muscle work with a Percussor, Erchonia PL5 cold laser, and water massage.
8. We also use the technique Nutritional response testing.
As one of the best Tacoma chiropractic clinics, we offer advanced technology with DRX-9000 Disc compression for both the neck and lumbar spine, along with Erchonia cold laser and Impulse Instrument adjusting with full spine and extremity adjustments, and hydrotherapy. Onsite Massage Therapy is provided by Rebecca Boeh, LMP.
Schedule an Appointment for Chiropractic Care in Tacoma
We're currently accepting new patients at Bakke Chiropractic Clinic in Tacoma. Call today to schedule an appointment with your Tacoma chiropractor.
Bakke Chiropractic Clinic
Celebrating 58 years since October 1958
Voted Among Top Chiropractors
by Consumer Research Group
Bakke Chiropractic Clinic
5220 Pacific Avenue
Tacoma, WA 98408
Call Us...Come In...Feel Good Again!
HAPPY BIRTHDAY CHIROPRACTIC! 1895 to 2020

In Memory of Dr. Kenneth S. Bakke
1930-2017
To leave a remembrance:
https://www.newtacoma.com/obit...