Headache Treatment in Tacoma from Bakke Chiropractic Clinic
The chronic pain from regular headaches and migraines can present in many different ways and affect patients of all ages. For those seeking headache treatment in Tacoma, the experienced chiropractic team at Bakke Chiropractic Clinic offers a unique one-on-one approach to patient care that can help you manage your chronic pain and get the relief you need.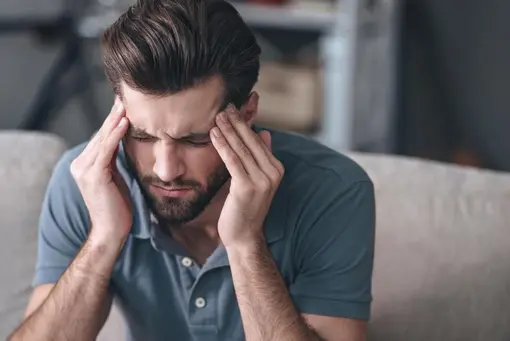 Tacoma Migraine Relief and Pain Management
As the leading Tacoma migraine relief experts, we combine a wide range of advanced treatment methods to provide non-invasive and prescription drug-free pain relief. While some patients may experience headache symptoms behind their eyes, others may experience neck pain and nausea, while others only feel a sharp pain in their temples. Because the symptoms of headaches and migraines can vary so greatly, it is important to schedule an appointment with our experienced chiropractor in Tacoma to better understand the root cause of your head and neck pain.
What Causes Frequent Headaches and Migraines?
While the exact cause for regular headaches or migraines is still unknown, researchers believe that genetics and some environmental factors may contribute to the pain symptoms many people experience. However, there are a number of different everyday factors that may trigger a migraine or headache, including:
Hormonal changes in women. (Migraines can present during pregnancy or menopause.)
Foods like aged cheeses, very salty food or processed foods.
Certain food additives like MSG
Alcohol (especially wine) and highly caffeinated drinks
Stress at work or in the home.
Certain medications including oral contraceptives and vasodilators.
Other risk factors that may increase your chances or frequent headaches or migraines include your family history, age, sex (women are 3 times more likely to experience migraines than men) and hormonal changes.
How Can Your Tacoma Chiropractor Help Manage Headache and Migraine Pain?
Our Tacoma chiropractor at Bakke Chiropractic Clinic uses spinal manipulation to provide almost instantaneous migraine and neck pain relief to patients of all ages. With regular spinal adjustments, our chiropractor in Tacoma can help develop a long-term treatment plan that can reduce the side effects of headaches and migraines to provide longer-lasting relief. Instead of simply offering temporary pain relief from medications, our Tacoma chiropractor uses spinal adjustments along with a wide range of other non-invasive treatment options to target your pain where it begins.
Whether you are suffering from tension headaches, migraine headaches or a cluster of headaches from spinal manipulation, our massage therapy may provide you with a non-invasive and prescription drug-free treatment option that really works.
Schedule an Appointment at Bakke Chiropractic Clinic Today
Are you ready to finally manage your headache, migraine and neck pain without the use of prescription medications or more invasive treatment options? With regular spinal adjustments, massage therapy, and other advanced chiropractic care treatments, you can safely manage your chronic pain and help you live a happier and healthier life. Call (253) 472-3365 or visit the team at Bakke Chiropractic Clinic online today to schedule an appointment.