Shoulder Pain Injury Treatment in Tacoma
If you have neck pain, it's likely that you also have shoulder pain and vice versa. While often caused during a work or car accident or a sporting incident, these areas can experience pain for a variety of reasons. The good news is that here at Bakke Chiropractic Clinic, we've been helping people just like you enjoy natural, non-invasive relief without prescription medications since 1958. Here's more about shoulder pain and how our Tacoma chiropractor team can help you today.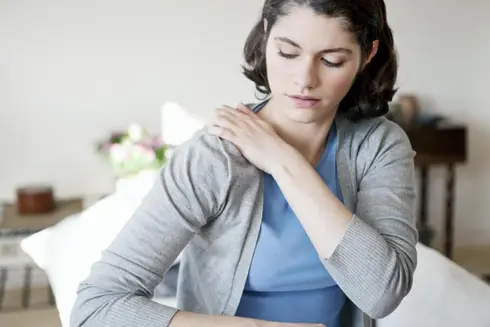 Common Shoulder Injuries
Direct hits from sporting equipment, repetitious motions from work or daily activities, auto accidents and degenerative conditions are just a few causes that can source shoulder pain. These are some of the most common shoulder injuries we see at Bakke Chiropractic Clinic in Tacoma, WA.
Shoulder Sprains and Strains: A small twist or a slight jarring to the region can cause shoulder strains and sprains. Anything from poor posture and heavy lifting to accidents or routine daily tasks can be the culprits.
Dislocated Shoulder: This is when the shoulder falls out of its supportive socket, and it is very painful. Many people can 'knock it back into socket. However, without proper treatment, this injury can become repetitive and creep up on you at the least opportune moments.
Rotator Cuff Injuries: There are four muscles in the rotator cuff of the shoulder. Any activity that involves the repetitious use of the shoulder's rotation can lead to straining and swelling of the rotator cuff, which can lead to limited or loss of mobility and range of motion. Without treatment, this condition can lead to tendonitis.
Tendonitis in Shoulder or Rotator Cuff: These degenerative conditions typically occur with age or if you've neglected to care for prior injuries. Tendonitis causes numbness, tingling and radiating pain to connected nerve endings and associated bodily regions.
Frozen Shoulder: When the shoulder just refuses to move, this condition is medically referred to adhesive capsulitis—what we call frozen shoulder. Lack of mobility symptoms associated with whiplash can result in frozen shoulder as a side effect.
Shoulder Bursae/Shoulder Bursitis: When the lubricating fluid within the bursa sacs that are located throughout the body, moving joints begin to rub against one another to cause swelling and pain.
How a Tacoma Chiropractor Alleviates Shoulder Pain
Those suffering from shoulder pain in Tacoma need suffer no longer. Our compassionate and experienced chiropractor in Tacoma specializes in everything from neck pain due to whiplash to extreme shoulder pain caused by minor or traumatic injuries. Our primary holistic treatment plans typically include gentle manual manipulations called chiropractic adjustments. Often, we at Bakke Chiropractic Clinic find that complementary care can promote faster, longer lasting healing. Our Tacoma chiropractor may recommend a combination of treatments for you including:
Massage Therapy
Active Release Techniques
Cold Laser Therapy
Impulse Adjuster
Physical Therapy
Hydro-Massage
Cryotherapy
Looking for Relief for Neck and Shoulder Pain in Tacoma?
Whether you're looking for an auto accident injury chiropractor in Tacoma or any other type of individualized chiropractic care, call Bakke Chiropractic Clinic at (253) 472-3365 today. We'll schedule you a no-obligation consultation that allows us to offer you a comprehensive treatment plan right away.