Injury Rehabilitation with our Tacoma Chiropractor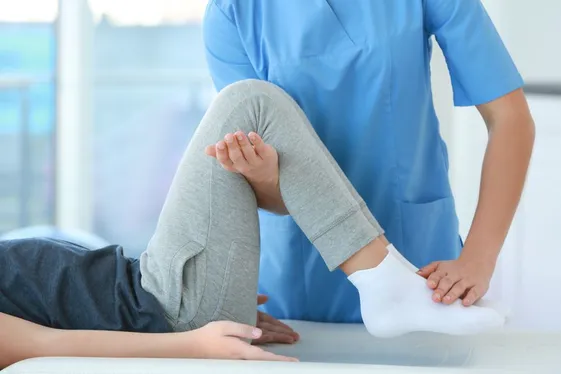 If you have endured an injury, getting back on your feet as soon as possible is the utmost importance. Here at the Bakke Chiropractic Clinic in Washington, we are here to assist you. Through injury rehabilitation using chiropractic techniques, we can improve your mobility, reduce pain, and speed up healing. This way you are ready to move past your injury much more rapidly while remaining healthy. Learn more about how our chiropractor in Tacoma can assist you with injury rehab services.
Understanding Chiropractic Care
Chiropractic care focuses on a holistic approach to health and wellness. Rather than focusing solely on pain relief, our goal is to help your body heal naturally and more efficiently after your injury. As a result, you experience all-natural pain relief while your body heals itself correctly. More importantly, chiropractic care never depends on painkilling drugs or corrective surgeries as part of the approach to injury rehabilitation. Instead, we help boost your body's natural defenses so your musculoskeletal system can fully recover following a sports injury, auto accident injury, or repetitive use syndrome.
Chiropractic Care and Injury Rehabilitation
Whether you have suffered from an auto accident, sports injury, personal injury, or injury due to repetitive use—chiropractic care can help you recover. Injuries involving the musculoskeletal system, such as a shoulder injury, neck injury, lower back injury, or a pinched nerve, can be treated effectively by our Tacoma WA chiropractor. In addition, the use of a spinal adjustment as part of your rehabilitation increases circulation of endorphins, which are natural pain relieving hormones.
Chiropractic Techniques for Injury Rehab
We typically focus on chiropractic adjustments as our main technique for injury rehabilitation. Our chiropractor in Tacoma also offers spinal decompression to help back or neck injury recovery. We also provide cold laser therapy, massage therapy, and hydrotherapy to help aid in tension relief in your soft tissue during injury rehabilitation.
In addition, we customize your injury rehabilitation program to meet your recovery goals so you are consistently progressing towards improved mobility. Other treatments we offer as part of our holistic care include active release technique, cryotherapy, nutrition response testing, and Alzner foot orthotics.
Contact Our Tacoma Chiropractor
Now that you understand more about injury rehabilitation, it is time to schedule an appointment with our auto accident chiropractor in Tacoma. Here at Bakke Chiropractic Clinic, we offer chiropractic treatments to help with back pain, neck pain, shoulder injury, and car accident injury.
Call our office today at (253) 472-3365 to speak with our auto accident chiropractor in Tacoma, WA. We look forward to working with you as you reach your injury rehabilitation goals naturally using chiropractic care.