Tacoma Chiropractor Offers Pain Prevention and Relief
Pain is one of the ways that the body tells us that there is something wrong. There are many ways to deal with pain, and chiropractic is one of these, but with a difference. Most back pain, neck pain, sciatica, headaches, even migraines are treated with medication or surgical procedures. Chiropractic care approaches pain in a more direct way, by realigning bones, tendons, and muscle that have been damaged, worn out, bruised, or displaced with a natural, non-invasive, medication-free physical adjustment. This allows the joints to move the way that they should, takes stress off of the tissues, and allows blood flow and fluid balances to return to normal. All of these results encourage healing, and helps to return strength, range of motion, and stability in the joints. Chiropractic is also appropriate for regular maintenance, such as for athletes who want to prevent future injury and have peak performance.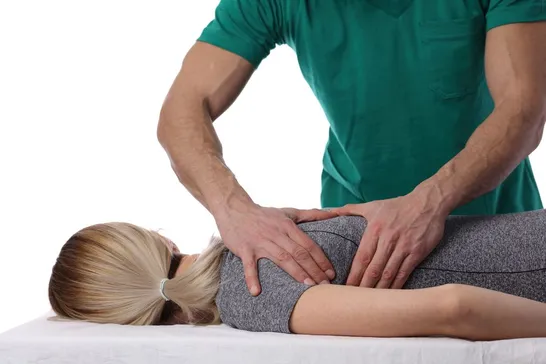 Holistic Philosophy makes Chiropractic Care Different
Chiropractic care is different also in that it treats adjoining tissues. Anyone who has injured one side of the body and has had pain in the other can tell you that they injured the other side because of the way they moved the injured part. Holistic, or whole body, care pays attention to how the parts of the body work together. Alignment is something that requires the participation of more than one joint. The affects of injury, whether from trauma or long term wear on a joint ripples through the body like a pebble dropped into a still pond. It is easy to picture how back pain, neck pain, and sciatica can be treated by realigning joints. Headaches and migraines are less obvious, but some headaches and migraines respond to the realignment of the spine and the relaxation of the muscles of the neck. The reduction in forces at work on the head and neck relieve stress, and the headaches fade away as a result.
Bakke Chiropractic Clinic, a Tacoma chiropractor practice, takes the holistic philosophy very seriously. This does not make the process of seeing the chiropractor complex. An initial chiropractic visit happens much like a visit to a traditional doctor. Medical history, examination of the body, and sometimes labs and x-rays are all part of the process of diagnosing the problem. After that, the chiropractor discusses a treatment plan. More than one treatment is typically necessary to relieve a problem. More than a few treatments may be necessary if a problem is severe. Treatment visits include various methods of muscle relaxation, and may include massage therapy, electrical stimulation, ultrasound, or traction on the affected joints. Muscle relaxation makes manipulating the joints easier. Adjustment of the affected joints follows. The chiropractor may then give advice on lifestyle, nutrition, and strengthening exercises to help strengthen and stabilize the problem joints.
Chiropractor In Tacoma Passionate About Pain Relief
Bakke Chiropractic Clinic staff are happy to answer questions about holistic chiropractic care. For an appointment, please call (253) 472-3365.