About Our Team at Bakke Chiropractic Clinic
Here at Bakke, we take pride in offering more than accident and injury chiropractic in Tacoma. As an experienced chiropractic care clinic treating patients for half a century, we treat all kinds of neck pain and back pain in Tacoma. We also offer whiplash treatment, headache relief and treat conditions including sciatica, slipped disc and much more. Meet the team here at Bakke Chiropractic Clinic — your Tacoma Chiropractor of choice.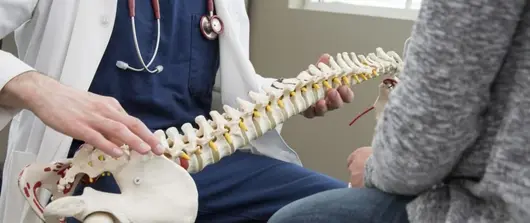 Introducing Your Tacoma Chiropractor Team
Founded in 1958 by Doctor Kenneth Bakke, DC, the Bakke Chiropractic Clinic proudly serves Tacoma and the surrounding cities with quality care in our family driven clinic. His two brothers, Dr. Nelson and Dr. John also followed in big brother's footsteps by joining the family business. However, today Bakke Clinic is headed by Dr. Danan Bakke, making this a true family inspired Tacoma Chiropractor team.
Meet Dr. Danan Bakke—As a dedicated chiropractor in Tacoma since 1991, Dr. Bakke continues the family tradition of improving each patient's life for the better while helping them learn how to maintain long-term health and wellness. He possesses a certification in chiropractic spinal trauma, making him an ideal choice for those seeking accident and injury chiropractic for whiplash treatment, sciatica and slipped disc issues in Tacoma.
Meet Dr. Michael Done—Dr. Michael Done joined the Bakke Chiropractic Clinic in 2019, and he excels in chiropractic practices including full spine techniques, cold laser therapy, spinal decompression and extremity adjustments. His gentle, hands-on approach includes the most innovative chiropractic techniques to get you the results you need quickly and non-invasively.
Meet Our Massage Therapist Jennifer Waters—As a highly skilled licensed massage therapist, Jennifer is well known for her success with deep tissue and rehabilitation massages, as well as her ability to provide headache relieve and reduce pain in irritated muscles and tissues. She can help jump start your healing as well as promote long lasting relief with massage therapy treatments.
Services We Offer At Bakke Chiropractic Clinic in Tacoma, WA
Whether you're suffering from neck pain, back pain, extremity pain, sciatica, herniated disc or any symptoms that seem to affect the pleasure of your everyday life, our mission is to restore you to health. We go one step further by helping to strengthen your spine and body to help prevent future injuries, so you can have long-term relief. A few of our most common chiropractic services for back pain in Tacoma and other symptoms include the following.
Chiropractic Adjustments
Erchonia/Cold Laser Therapy
Electro-stimulation/Impulse Adjusters
Massage Therapy
Physical Therapy
Corrective Postural and Lifestyle Counseling
Hydro-Massage Tables
Active Release Techniques
We'll customize a treatment plan just for you after a thorough examination and consultation.
Ready for an Exceptional, Reputable Chiropractor in Tacoma?
Look no further than the experienced team at Bakke Chiropractic Clinic. Our exceptional chiropractor in Tacoma can offer you a variety of natural, holistic and non-invasive care that can help you start feeling relief today that will brighten up your future. Call (253) 472-3365 today to schedule an appointment for a no-obligation consultation.