Personal Injury Treatment
Regardless of the type of personal injury you've sustained or the circumstances of your accident, professional treatment from our chiropractor in Tacoma can greatly improve your symptoms and help speed your recovery. While we certainly treat patients with back pain and neck pain, that's far from all that we do. When you come to us for treatment, our skilled Tacoma chiropractor will utilize a variety of techniques as part of a comprehensive treatment plan tailored to your needs.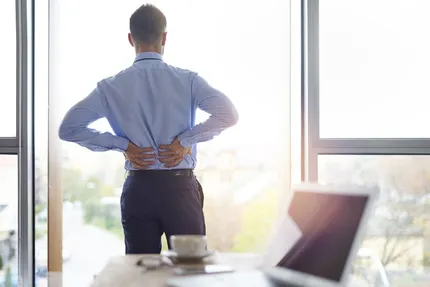 How Our Tacoma Chiropractor Treats Personal Injuries
Many of the patients that we treat sustained slip and fall injuries on the job or were involved in car accidents. We also see patients who were victims of medical malpractice, and the truth is that we can treat just about anything affecting your musculoskeletal system, from a shoulder injury to a slipped disc.
This is accomplished through a combination of techniques our Tacoma chiropractor will employ. We take a holistic approach to your treatment, and that means incorporating massage therapy, spinal decompression, spinal manipulation, ultrasound, electrical stimulation, and more.
Our chiropractor knows that any misalignment in one part of your body can have far-reaching implications, causing symptoms you may not even recognize as being caused by the injury at first. We are skilled at identifying and correcting the underlying issues, however, and we'll work closely with you, monitoring your symptoms and progress to ensure the best possible outcome. The sooner you visit us after the accident the better, as these types of injuries can turn into chronic conditions if the underlying cause of your symptoms is not addressed.
Professional Care for Slip and Fall Injuries
On your first visit to our clinic to receive treatment for slip and fall injuries, we'll complete a thorough physical evaluation to test your range of motion, strength and reflexes, paying special attention to the injured area. We'll also discuss your specific symptoms as well as your medical history so that we have a full picture of your situation before determining the proper course of treatment.
You will receive an in-office treatment on your first visit, and the techniques we use will depend on the precise nature of your injury. These initial treatment sessions will be geared towards restoring alignment and reducing inflammation so that your body can begin to heal. We'll go over when and how often you should come back, and we may also give you some exercises and stretches to do on your own to reinforce the progress you make during your in-office sessions.
Contact Our Local Chiropractor to Treat Your Injuries
To learn more about the personal injury treatments available from our chiropractor in Tacoma, call us today at (253) 472-3365.