Sciatica Symptoms, Causes and Treatment
Sciatica refers to a condition and specific type of pain that affects the sciatic nerve. This is the large nerve that extends down from the lower back and runs down the back of each leg. The sciatic nerve can become compressed for a range of reasons; it can then cause sciatic nerve pain that radiates to the lower back, buttocks and legs. Fortunately, your Tacoma chiropractor Bakke Chiropractic Clinic can help.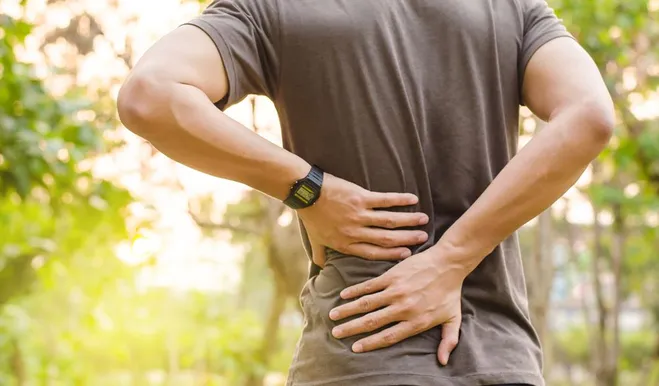 What Are the Top Sciatica Symptoms?
Common sciatica symptoms include:
Lower back pain
Pain in the back of the leg that becomes worse while sitting
Burning pain or tingling that runs down the leg
Buttock and/or Hip pain
Continual pain on one side of the buttocks
Shooting pain that makes it difficult to stand
Weakness, numbness, or difficulty moving the leg or foot
Sciatica typically affects the lower body on just one side. The pain often extends from the lower back to the back of the thigh on one leg. The location of the sciatic nerve can also cause pain all the way down to the foot and in extreme cases even all the way to the toes.

Sciatic pain can be extremely severe and stabbing; however, it can also be more low grade and continual or infrequently and merely irritating. Addressing sciatica at its root is the best strategy for pain management, and your Tacoma chiropractor can help.
The Causes of Sciatica
The medical cause of sciatica is an irritation of the root area of the lower lumbosacral and lumbar spine areas.
Additional common causes can include:
Lumbar spinal stenosis. This refers to a narrowing of the lower spinal canal.
Degenerative disc disease. This condition is when the cushions of the spinal discs actually begin to break down. The vertebrae are then exposed and can cause pain.
Spondylolisthesis. With this condition, one or more vertebra slips forward over the ones that are positioned above.

Other possible causes include:
Pregnancy
Muscle spasms in buttocks or lower back
Being overweight
Sleeping on a mattress that is too soft
Wearing high heels
Your Chiropractor in Tacoma Offers Effective Sciatica Treatment
Chiropractic adjustments and spinal manipulation from your chiropractor in Tacoma can be extremely effective in treating the pain and symptoms of sciatica. Since sciatica is an issue of the spine, sciatica treatment with spinal manipulation can often free restrictions and remove the pressure that's at the root of the issue. With the misalignment corrected, the vertebrae resume normal functioning and pain and muscle spasms are reduced.

Bakke Chiropractic Clinic is a family practice focused on making health better for Tacoma area residents. With the help of ART Active Release Technique, Gonstead and Thompson techniques and many other innovative technologies, we can optimize your spinal functioning and have you feeling great again.
Don't suffer with sciatic nerve pain another moment. Trust your chiropractor in Tacoma Bakke Chiropractic Clinic for the very best in chiropractic care and pain management solutions. (253) 472-3365